Make Sure Your Resume Reflects the Job You're Seeking
Putting together a strong, persuasive resume can seem like trying to write your first book report when you were growing up. Especially if it's the first time in a long time.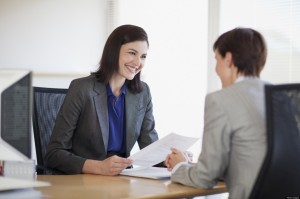 Resumes, of course, are those brief written summaries of who are as a person — and why you are the right candidate for the job. They introduce you to potential employers. They outline your career accomplishments and work objectives, your qualifications, skills, and experience.
The intent is to get hiring managers interested and curious enough – or better yet, excited – to want to meet you, learn more about you, and, ideally, schedule you for a face-to-face interview.
A resume isn't meant to be a complete story of your life. Instead, it's all about making a favorable first impression — in a document that should not exceed two pages.
Here's what a resume should be:
A summary of your accomplishments — not your previous job duties
The story of your career and work successes – not your missteps or failures
A living document that should change and evolve as you do – if you keep it updated
For these reasons, I always recommend that you develop a slightly different resume for each job that interests you.
For example, a professional writer exploring different kinds of careers would have different resumes for potential jobs in different areas — from journalism to public relations to copywriting.
Though he or she may possess skills that are common and crucial to varied types of writing, different resumes will highlight skills and experiences that are especially valued in each particular type of work.
In another example, let's say you're pursuing marketing jobs at two different companies.
Both jobs are broadly similar, but Company A is looking for someone with exceptional "people skills," while Company B needs someone who's a master of master of numbers and finance.
Your resume should be tweaked to highlight your relevant talents and value to each company. In this way, you're doing HR a favor by not making them weed through data that they don't really care about.
I can always tell when a candidate is really serious about a particular job opening. If I advise them to rework their resume to be specific to that job and they balk, that's a red flag – clearly, they're not very serious.
If you feel you're not 100 percent serious about landing a certain job, don't waste your time or that of the HR person. Rethink and reset your target. In your heart, you know who you are and what you do best.
Ask yourself whether your resume makes you feel proud and accomplished – and truly represents your strengths. If the answer is no, there's more work to be done. Because if you aren't impressed with your resume, no one else will be.