Five Biggest Resume Mistakes You Should Never Make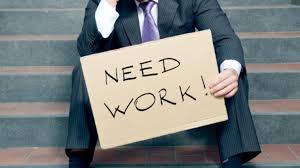 At Manpower, we receive dozens of resumes every week. It's our job to go carefully through each one and determine if there's a good fit with the many job openings we have available.
Believe me, I've seen the best and the worst resumes that you can imagine.
Here are the five biggest resume mistakes I've seen here at Manpower:
Mistake No. 1: Typos
This may seem obvious, but it happens again and again. I'm not exaggerating when I tell you that nearly 50 percent of resumes that come across my desk have at least one typo.
Now, one typo or grammatical error may seem like a small mistake. But once that first one jumps out, it's out. And then your resume is more likely to be tossed out. Typos are deadly because most employers interpret them as a lack of detail and a failure to care about quality.
The fix? Read your resume from top to bottom – and bottom to top. Then ask someone else to proofread it closely.
Mistake 2: Too long, too boring
A good rule of thumb is one page, maybe two pages. The more pages, the less likely they'll be read closely.
Think of it this way: The main purpose of any resume is to get you that initial face-to-face interview. That's it. Keep that in mind. If you think your resume is too long, you're probably right.
Mistake 3: Illegible, hard-to-read format
Neatness counts – a lot. For e-versions, make it easy to read. Use a commonly accepted font. Unless you're a creative artist, stay away from overly artistic formats.
For hard-copy versions, always use white paper and black ink. Chose a legible font. Use consistent spacing. Make your name and contact info easy to find.
Mistake 4: References unrelated to the job you're seeking
Make sure there's a direct connection between your references and what your employer needs from you. More experienced job-seekers should be careful about listing influential friends who are just merely friends.
Mistake 5: Barely disguised lies, distortions and exaggerations
Sorry to say, we see this all too often. People fudge about their degrees, where they went to school, their work positions, their salaries, their successes. All the time!
Don't do it. Not for any reason. Not ever.
Final advice:
1)   Have a friend or colleague proof-read your resume before you submit the final version.
2)   Pretend you're on the receiving end of your resume. Be your own worst critic. Would you hire you?
3)   As much as possible, try to specifically tailor each resume you submit to each job you're applying for.
Good luck!